Ensure your business remains LOLER and PUWER compliant with dedicated asset and equipment inspection and reporting software tailored specifically to you.
A Leading Global Inspection Solution
Efficiently streamline your asset and equipment inspection processes with Kinetic.
Our dedicated inspection software is built with user configuration and mobility in mind, helping you to quickly and accurately inspect, analyse and report—all from the convenience of your pocket. With Kinetic you can save time and money while improving accuracy and workplace Health & Safety.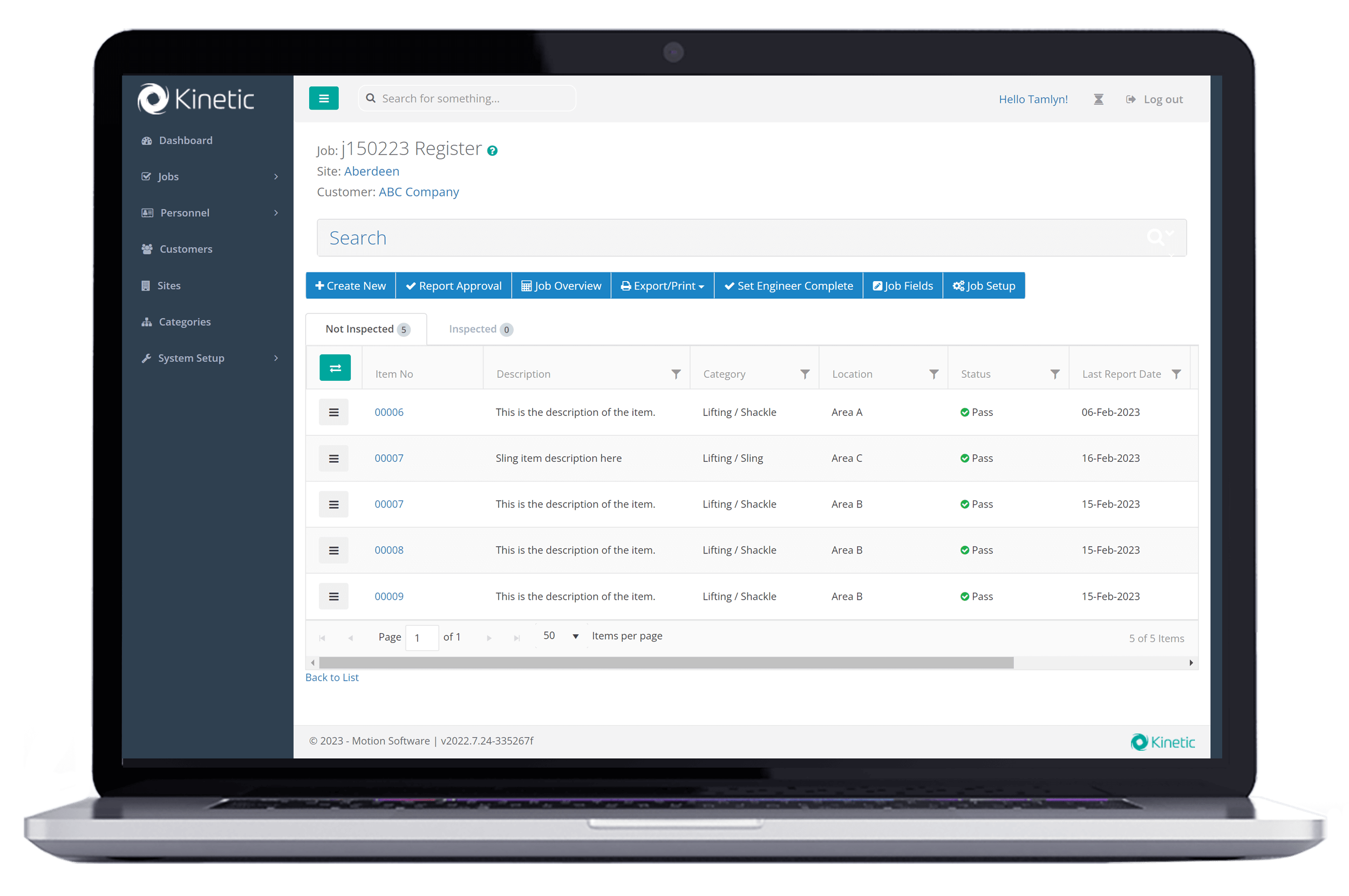 Futureproof inspections
We are continuously evolving and developing our software to ensure Kinetic remains one step ahead of tomorrow's problems.
Fully flexible
Kinetic isn't a typical 'off-the-shelf package'. The extreme flexibility of Kinetic allows us to tailor the software to your specific business requirements and ways of working.
Unrivalled technology
Built with both user configuration and mobility in mind, Kinetic is a robust and powerful solution designed to streamline, improve and accelerate all inspection processes all within one simple and easy to use solution.
User friendly
Our intuitive solution requires minimal training and has been specifically  designed to be easy to use, allowing your teams to hit the ground running to start making savings.
Proactive customer support
We work with you to ensure you get the most out of Kinetic and are always on hand to provide additional support or training.
Discover How Much You Can Save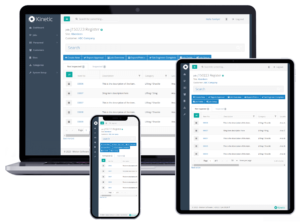 Dedicated inspection software available on and offline, across a variety of iOS and Android devices
Our dedicated inspection software, Kinetic, has been specifically designed to support all kinds of inspections across all sectors and industries including many specialist areas.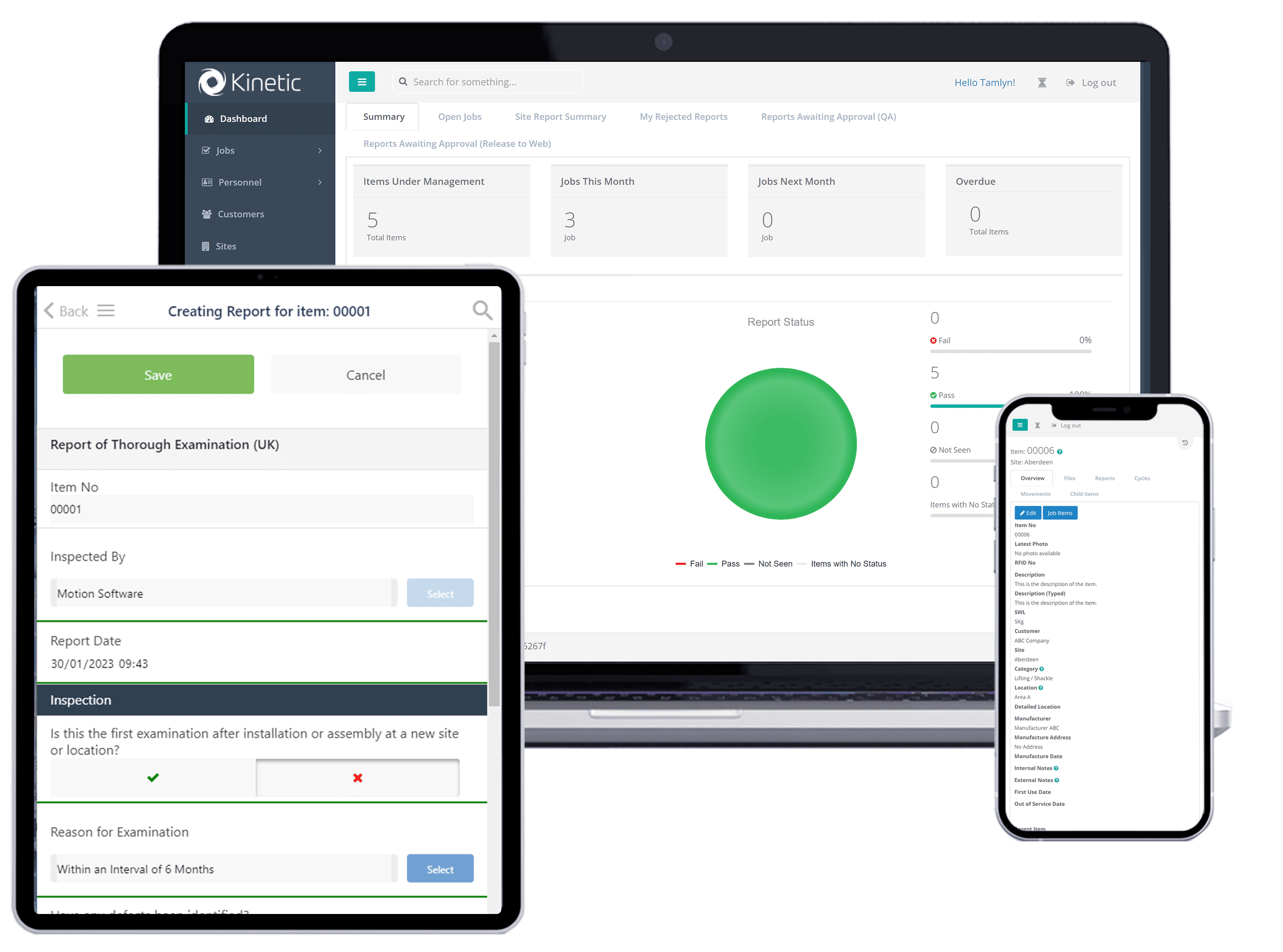 We're passionate about compliance and mobile inspection software, and pride ourselves on putting your needs at the centre of everything we do. We get to know who you are and what you need so that we can provide you with the solution that's a perfect fit for now and for the future.
We capture your requirements from day one, working with you to understand exactly what you need and how you work.
The unrivalled flexibility of Kinetic allows us to tailor the software to your business. We're happy to offer extended demonstration periods so that you can use the software in real-life scenarios. We provide help with this, of course.
The bottom line is you have to be happy the software is going to work the way you need it to and that it'll transform your inspection process – we'll work with you to make sure this happens.