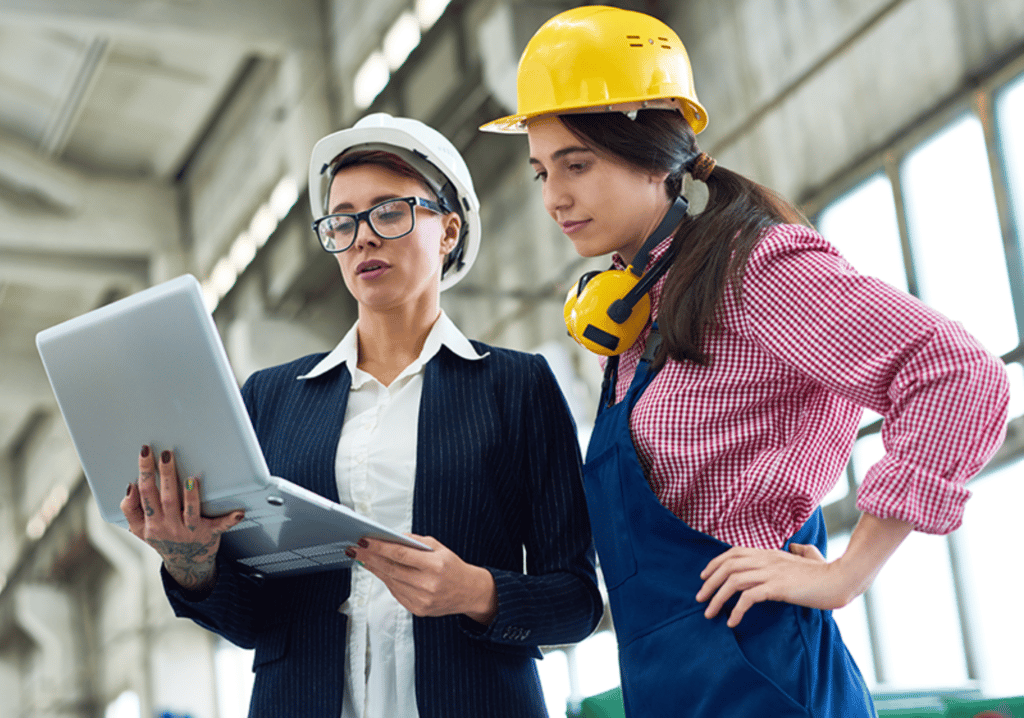 Advancements in technology and online operations have become vital across all industries throughout the past 18 months. At Motion Software, we're looking at the key driving factors for businesses moving their inspection processes online.
Advancements in technology and online operations have become vital across all industries throughout the past 18 months. Due to COVID-19 and disruptions to businesses, the ability to move their operations online where possible has enabled workforces to continue working and maintain staff and customer safety.
Despite lockdowns and business changes throughout the pandemic, inspection compliance checks have continued and become more vital than ever. Before the pandemic, workforces across multiple industries, ranging from oil and gas to lifting, were transitioning towards digital-first operations, which has accelerated during COVID.
As companies digitise their operations, extending these advancements and moving their inspection compliance processes online will offer significant benefits to businesses, ranging from reduced admin costs and fees to reducing unnecessary paper trails and maintaining commitments to sustainability.
At Motion Software, we're looking at the key driving factors for businesses moving their inspection processes online.
Demand for automated inspection processes
A high workload is very common across all industries, which is why employing time-saving systems can make a significant difference to entire workforces. Businesses that switch to digital operations for inspections save hours otherwise spent on extensive paperwork, back-and-forth conversations with colleagues for information requests, and avoidable admin tasks that come with manual inspection processes.
With Kinetic, Motion Software's cloud-based inspection compliance solution, users can streamline the entire inspection process from inspection to report and keep track of everything in one place. This functionality removes the need for excessive employee input, offering an automated way to plan, manage and keep track of upcoming and completed inspections.
Many aspects of society have become automated, ranging from delivery updates to healthcare appointments. By staying ahead of the curve and automating their inspection processes, businesses that rely on manual inspection routines can begin to transform their operations and significantly increase efficiencies, putting themselves ahead of the competition and adapting to the changing corporate digital landscape.
Minimising human error
Regardless of skill and capabilities, human error is inevitable. But where this can be avoided, especially regarding inspections and health and safety compliance, where any errors can be disastrous, moving inspection processes online is more important than ever.
Moving away from paper-based operations to digital inspections reduces the level of manual input and actions required from employees, thus reducing the risk of avoidable errors. Items getting 'lost in the mail' can also apply to paper-based inspections, where misplacing even one file can cause a host of issues and delays in the inspection process.
Digital inspection processes significantly reduce the risk of human error and enable companies to bring everything under one roof, which is vital when undertaking inspections across multiple sites in various locations.
By hosting everything under one platform with Kinetic, employees can see information at the right time, including the ability to oversee suitable personnel for specific inspections – saving time and maximising employee safety.
Sustainable inspection processes
Traditionally, inspections required multiple and complex paper trails, from planning to assessment to reporting; every step of the process involved extensive files and excessive manual input. To this day, many companies carry out daily, weekly or pre-use checks on the same equipment and record and store the results on paper, often to be filed away and never used again.
In the past 18 months, the world has seen a dramatic shift to paperless operations, reducing the need for unnecessary contact but ultimately reducing environmental impact and maximising efficiencies.
Businesses reliant on outdated paper processes can adapt to these changes and commit to sustainable working practices by implementing a cloud-based solution for planning and executing inspections and minimising extensive paper trails.
With a cloud-based inspection compliance solution like Kinetic, inspection data is automatically saved into the system and can be transferred and accessed through the portal or mobile devices by employees across multiple sites, increasing accessibility of information and enabling the transition to paperless operations.
Remote workplaces
The process of moving inspection operations online has been prevalent amongst industries like oil and gas and wind energy for many years. Employees in these sectors who work in remote or hazardous locations stand to benefit the most from transitioning to online inspection processes, with the ability to capture inspections anytime and anyplace.
Motion's Kinetic app can support offline working, ensuring inspections are captured in any conditions, allowing technicians to complete checks and create reports in real-time, regardless of internet connectivity.
Information and reports are stored until back in an online zone and synced back to the online system, ready to be accessed by colleagues and customers in just a few clicks, offering clients instant access to certifications through the online customer portal.
Shifts to online ways of working have been in progress for years, and since COVID-19, has forced industries once reliant on traditional paper-based methods of planning and reporting for inspections to adapt and rethink inspection processes. Innovative technology like Kinetic ensures businesses can automate their entire inspection process and take the next step to digitise their operations.
Are you looking to move your inspection processes online?
Book a demonstration and find out how Kinetic can work for your business.