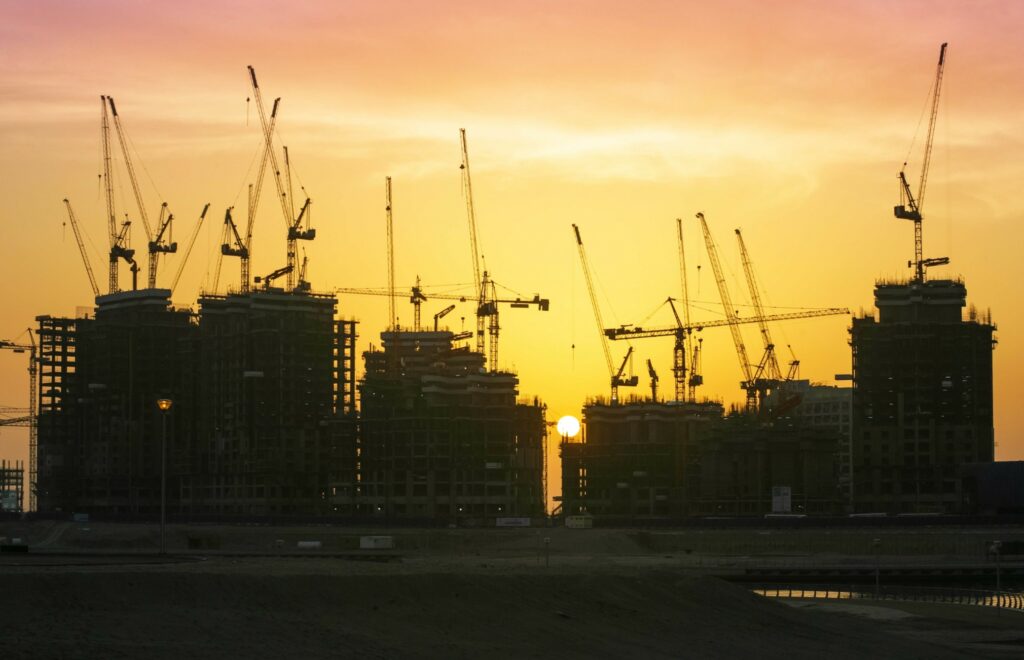 Since Motion Software began in 2001, the business has undergone many changes and implemented award-winning innovations to help keep businesses moving forward with our inspection and compliance software, Kinetic.
In 2012, we became associate members of the Lifting Equipment Engineers Association (LEEA). LEEA is the leading trade association for those in the lifting industry. It has brought the importance of high standards in the industry to the forefront of the conversation worldwide.
LEEA's mission is to protect the gold standard of service expected of lifting companies whilst promoting innovation and sustainable development. At Motion Software, we are proud to partner with them to help achieve these goals.
Take a look at some of the highlights from our vital partnership below.
Working Within the Lifting Industry
Working with LEEA has allowed us to have easy access to critical information and kept us tuned to the pulse-point of the industry for new legislation, innovations, and developments, ensuring that we are offering our customers the very best service.
This strong connection between LEEA and its partners meant that over the past 77 years since the association's conception in 1944, they have helped implement radical global and protected the industry from a lapse in safety and modernisation.
We particularly enjoy the opportunity to attend their annual LiftEx exhibition. The event provides an opportunity to address the different challenges, solutions, regulations and best practice advice for the lifting industry sectors under one roof – providing an ideal networking forum for over 1,000 industry peers.
Despite the disruption of this year's event due to the Coronavirus pandemic, we cannot wait to get back out there for LiftEx in 2022!
Global Lifting Awareness Day
On Thursday 8th of July 2021, social media channels such as LinkedIn, Twitter, Instagram, TikTok, and Facebook were awash with Global Lifting Awareness Day (GLAD) content to celebrate the incredible role the industry already has and continues to play.
As part of the annual event, Motion Software got involved with #WhatsYourStory on our LinkedIn page to discuss our partnership with LEEA, the main highlights of our work with them, and what we think the future has in store for our membership.
It has been amazing to connect with others to grow and develop our practices and reflect on what entices us towards the lifting industry and what makes us proud to be a part of it.
Speaking after GLAD, Ross Moloney, CEO of LEEA, said: "I am delighted to see GLAD taking off. When we introduced GLAD last year, the world was getting to grips with the Covid pandemic, which gave the industry an added reason to come together. Looking forward now, we can see GLAD2021 as a further step forward to what is becoming an important annual event, where everybody in our industry raises our voices in unison."
LEEA Awards
Finally, the LEEA Awards are back to celebrate the people and companies raising industry standards this year LEEA Awards are back to celebrate the people and companies raising industry standards.
The awards offer winners an excellent chance to raise their profile as successful businesses and leaders in their category. The awards dinner provides the perfect setting for members to reward their teams and celebrate their achievements.
We are delighted to announce that Motion Software has been nominated for the Best Innovation category! We're so excited to be a part of this important industry event and are looking forward to the results announcement on the 5th of November.
The Future
So, what does the future look like for Motion Software's partnership with LEEA?
At Motion, the whole team is looking forward to working with LEEA to strengthen our partnership and support LEEA initiatives, including Global Lifting Awareness Day. With a combination of our inspection compliance software Kinetic and LEEA's extensive expertise and guidance, we can continue to support fellow LEEA members to achieve a safer and more compliant lifting industry.